Hi! I'm Clarita, and I'm so honored to be guest posting with the lovely Amelia!
It's springtime, and it is such a wonderful time of year!
I love to decorate my little cottage, and springtime and Christmas are my favorite seasons.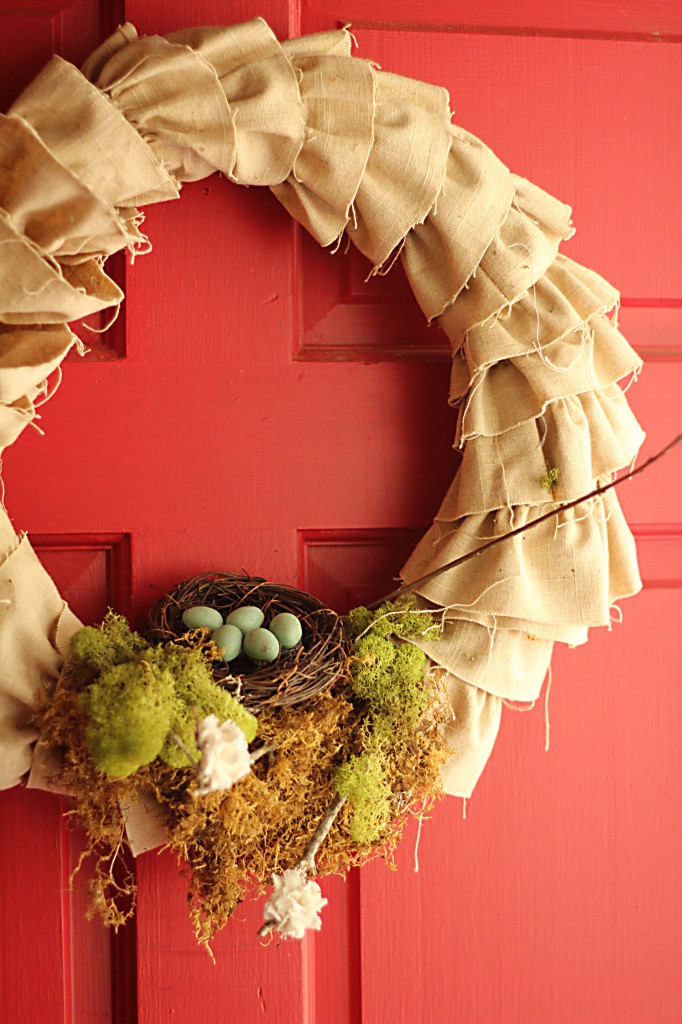 Let's talk about bringing spring inside!
The things that make up spring are all about new life, new growth - and it's such a reflection of our lives as believers of Christ! There is His beauty growing in us - not perfection, but beauty.
So decorating a home in the spring is not about perfection either, or having everything a certain way, but about enjoying His beauty! There is enough of pressure to have things a certain way; let this simply be the enjoyment of what is (in nature), and of simple things (things to do or create).
I feel akin to a bird at times, nesting, taking delight in preparing my home for my husband and little ones!
I try to target the decor to two rooms - the living room and kitchen. I may add a small touch to other rooms if time allows, but if those two rooms seem the most important: it's where we spend most of our time.
My favorite ways to decorate in the spring are with fresh bouquets and greens. I don't mean expensive floral arrangements, although those are pretty too. But let's be realistic - I have to be budget-friendly too! :)
I'm talking going out in the yard and gathering fresh greenery or blossoms. Or stopping by the road and collecting a handful of wild branches, just because they're pretty. The dogwoods are my favorite, and they last a long time. Even the leaves are pretty, after the flowers are gone. Adding fresh live fern and tall twigs adds variation and height.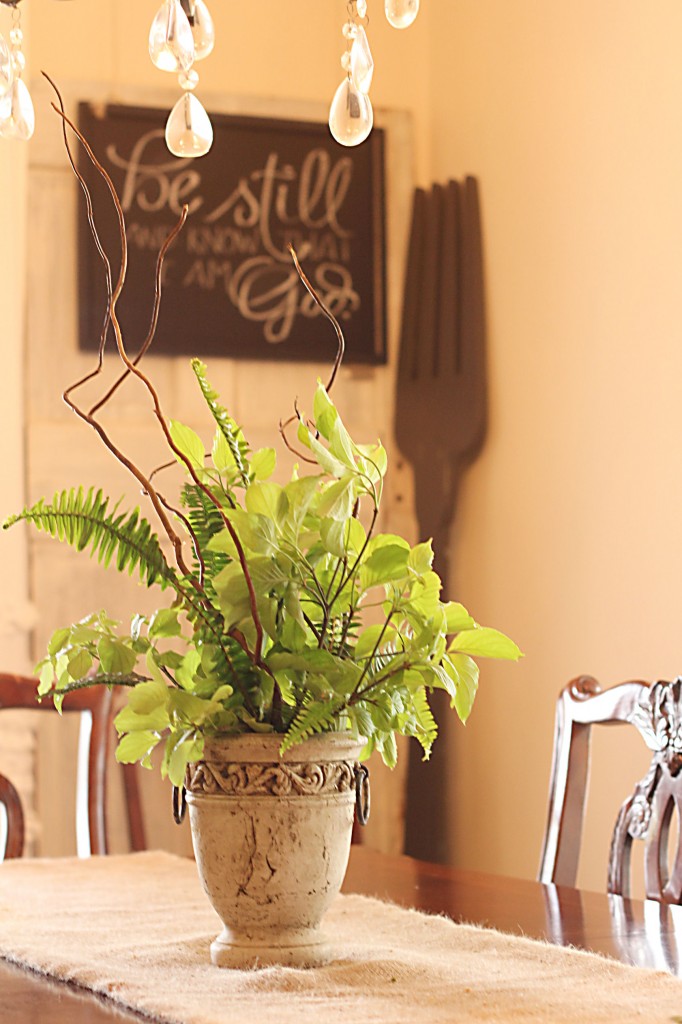 There may be the occassional bouquet picked up at the grocers, so maybe $5. It's a well-worth splurge, once in a while.
And it's fun to put them in something different than a traditional vase, like a jar, or a pitcher, or old bottle.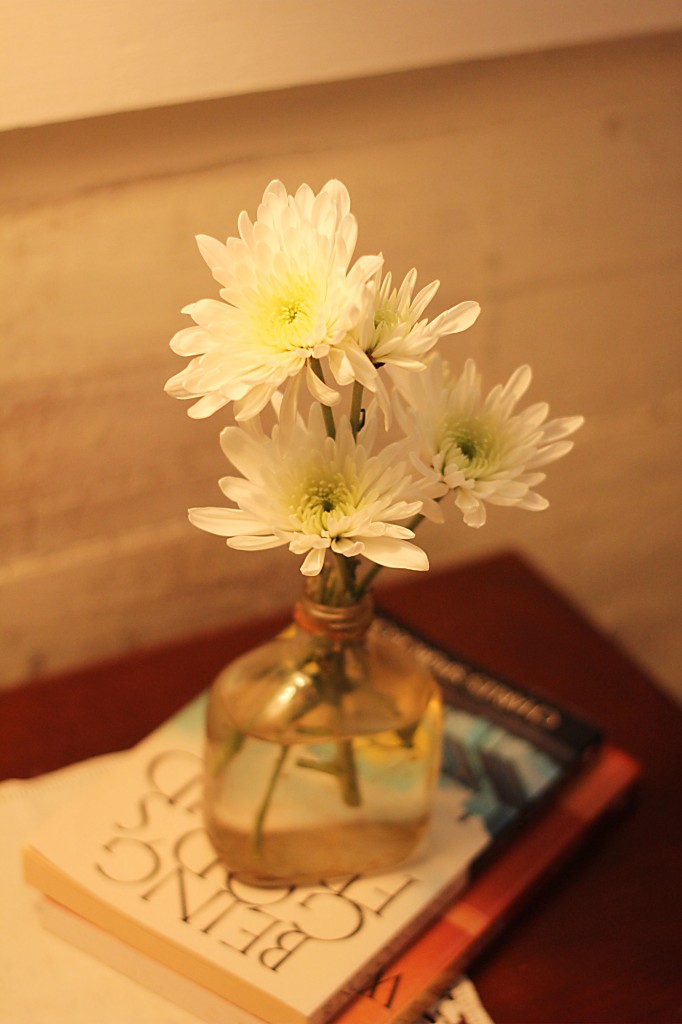 Spring is full of color, so it's great fun to add brights pops around the house. My home has many neutrals, so any color adds a happy touch. If your house already has lots of color, just be sure it coordinates, not clashes.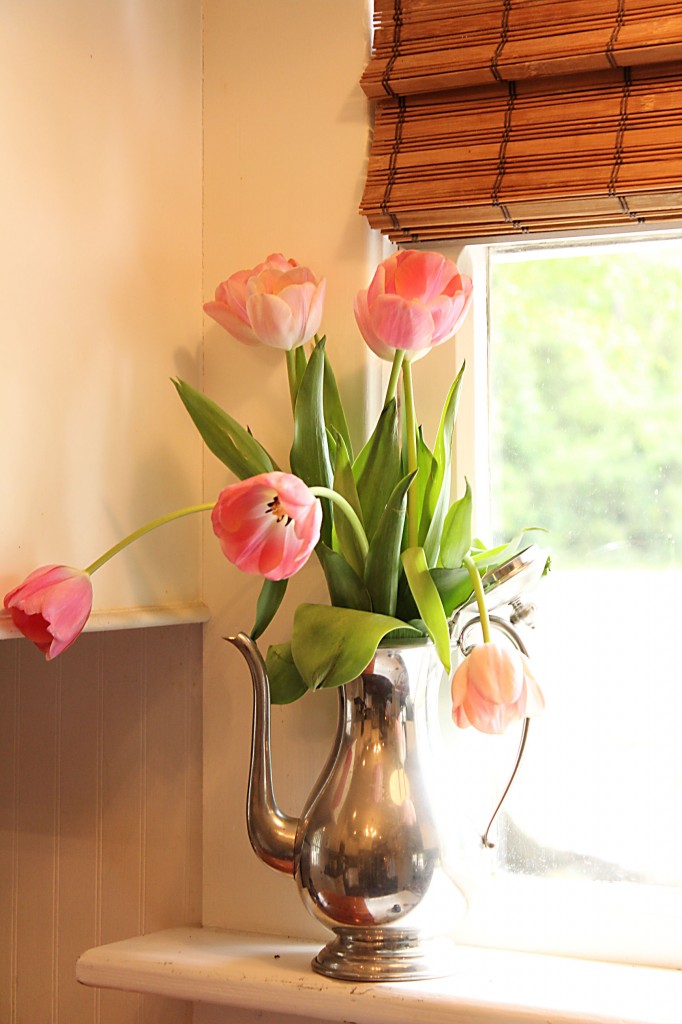 I don't buy a lot of seasonal decor, but I can't resist a few little nests and eggs.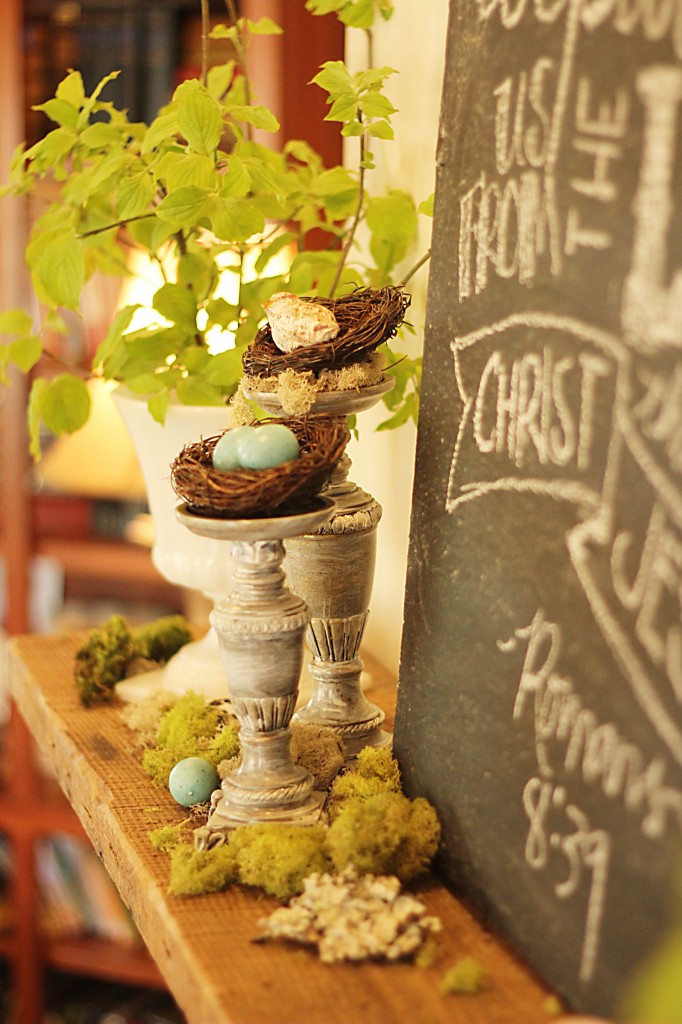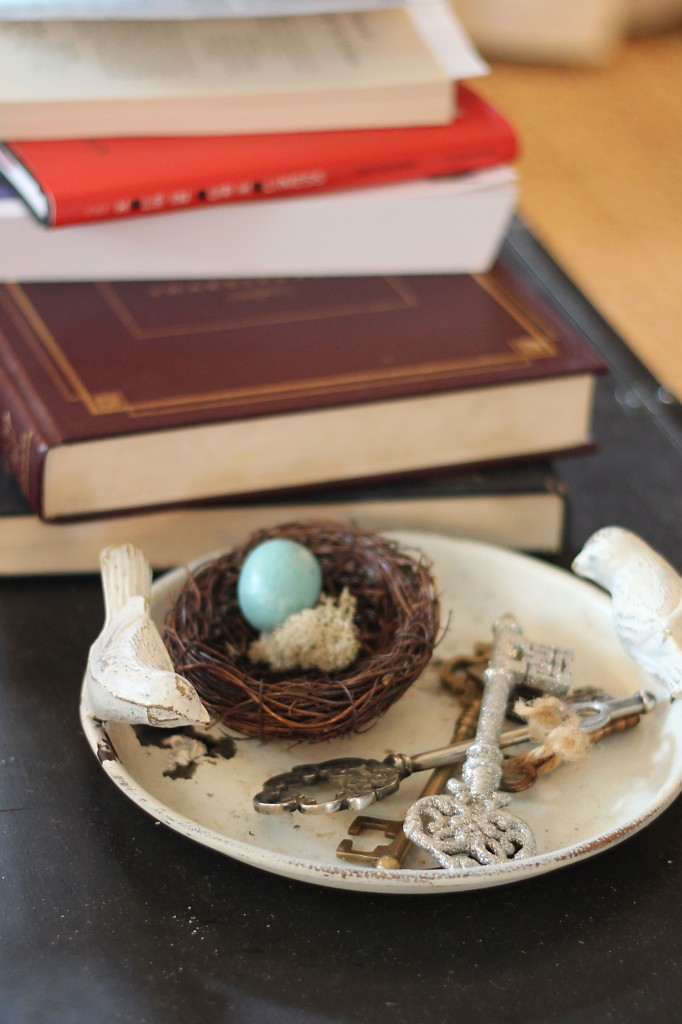 You can add color with flowers and blossoms, or ~ one of my favorite things ~ grab a can of spray paint!
Spray a frame, or a kids' chair, or a vase, or an egg basket! To me, it's the little things that are extra special.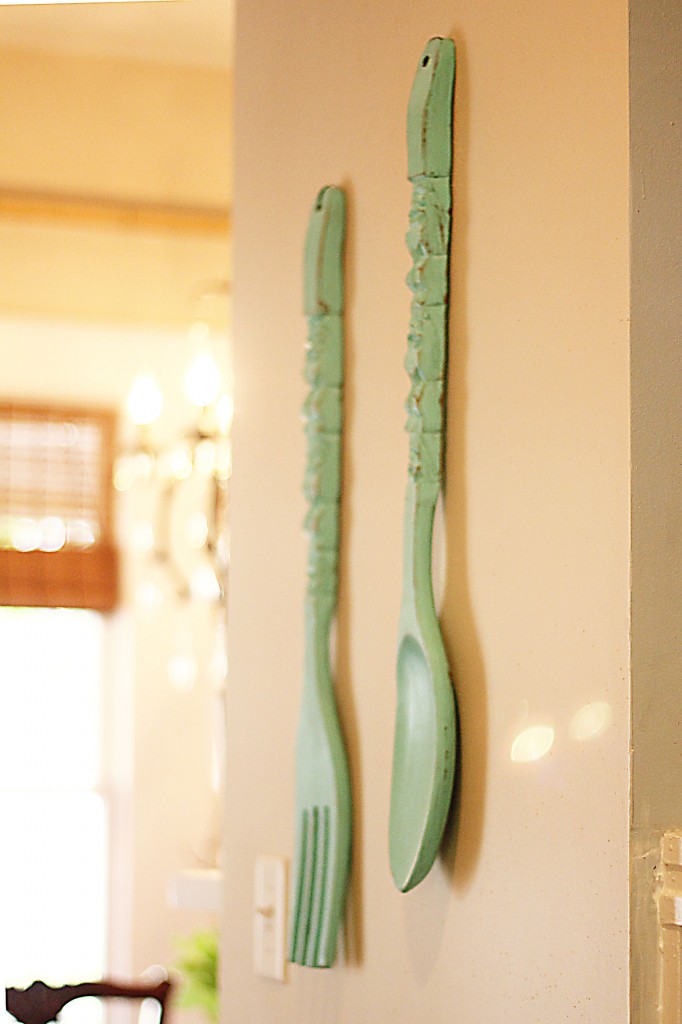 I love my eggs in a basket. :)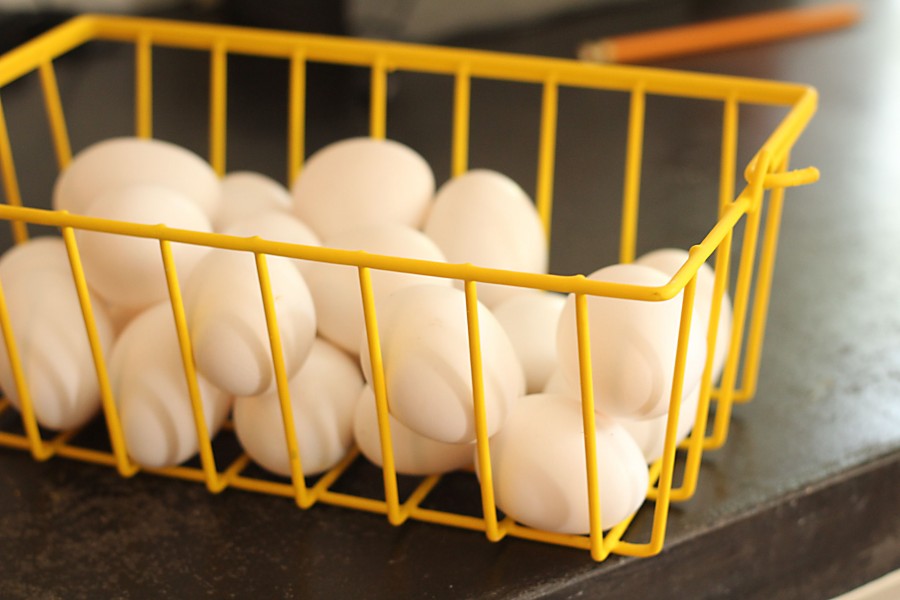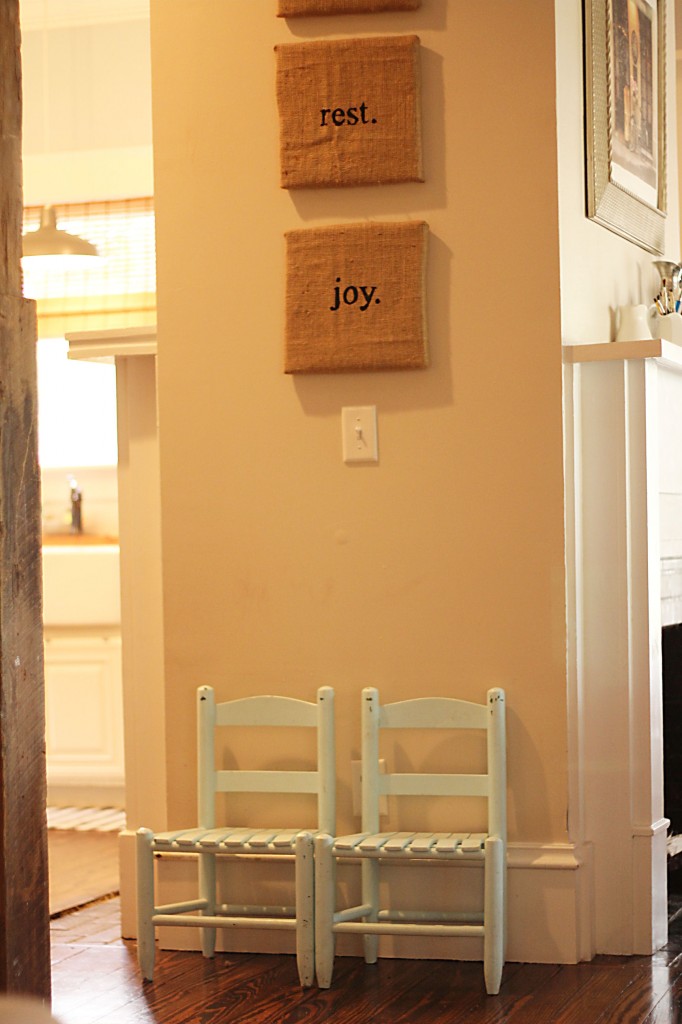 Pillows add a bright touch, and are easily exchanged from one season to the other. It's the most inexpensive way to give a new look to a room! If you can sew a straight line, you can make a pillow. That's all it is: four straight lines! :) A yard or two of fabric will make 2~3 new throw pillows for a new effect.